Putting Together a GLBT Support Organisation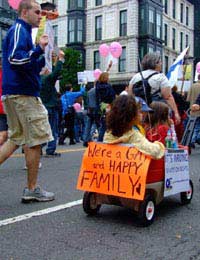 Many workplaces, educational institutions and local communities now offer gay, lesbian, bisexual and transgender (GLBT) support organisations. These organisations usually tend to advocate for, and inform on, equality issues affecting the GLBT community. If you are interested in putting together a GLBT support organisation be sure to find out any requirements for formal organisations, advertise for organisation members and plan organisation events to ensure a successful launch.
Find Out Any Requirements for Formal Organisations
Formal organisations such as a group dedicated to GLBT support may be required to meet certain standards before they are recognised by an employer, educational institution or local community. Find out early what standards your group will need to meet so that you can best plan how to meet such requirements. A certain number of members, a certain level of activity, the presence of an organisational charter or constitution, the presence of elected officers and the completion of a trial period are all common requirements for formal organisations. Weigh up if the cost of meeting these requirements will be worth the benefits of formal recognition by any given authority. If it is not, consider founding your organisation away from any already established community (employer, school, etc) and decide if the extra freedom this will afford your group is worth not being connected to any existing organisation.
Advertise for Organisation Members
When you are ready to advertise for organisation members plan on using a variety of mediums to reach the greatest number of people. If you are able, consider posting a notice in an employer's or educational institution's newsletter or on an intranet site or website, and see if you can send out a special email bulletin using existing email lists. Posters and leaflets can also help you spread the word about your organisation. Taking out an ad in a newspaper might help you catch the eye of more potential members as well. Include information about who the organisation is, why the organisation exists and what the organisation plans to do in the future. If your organisation will be accepting only particular members, such as only members of the GLBT community, then make this known in your advertisements. Don't forget to check if restricting membership in such a way is legal and acceptable before you do so, though.
Plan Organisation Events
Once you have a core membership in place, work together to plan organisation events. Lectures, workshops, seminars, leisure activities and day trips are all possibilities for a GLBT support organisation's events calendar. Look at a existing events in your area, whether at your employer's or in conjunction with a local community, and see if there is anything that your group could offer. Also consider fundraising opportunities, for example through a fun run or by taking part in a marathon, and determine to which charity any funds raised should go. It is often said that an organisation is only as strong as its members so plan on being an active, social group which regularly takes part in or sponsors interesting events.
Putting together a GLBT support organisation may take a lot of research, careful planning and quite a lot of energy and enthusiasm, but when your group becomes a vibrant part of your community all of the work will be worth it. If you are considering putting together a GLBT support organisation, get started today by finding out any requirements for formal organisations, advertising for organisation memebers and planning organisation events.
You might also like...