Discrimination and Sexual Orientation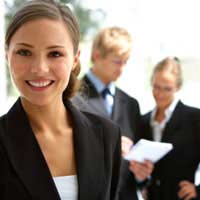 Sexual orientation, or the natural sexual attractions that an individual feels for others, has unfortunately long been an attribute that can bring about discrimination. Recently several pieces of legislation have attempted to limit discrimination due to sexual orientation, and the government is now working to bring about even more. In the mean time, there is much that individuals can do to challenge discrimination due to sexual orientation and to make sure that they - and those around them - treat everyone with dignity and respect.
Sexual Orientation and the Law
In 2003 the Employment Equality (Sexual Orientation) Regulations extended protection to all workers by outlawing discrimination due to sexual orientation in employment. These Regulations came about as a result of a European Union Directive that required such protection for "sexual minorities". In 2007, the Sexual Orientation Regulations extended this protection to outlaw discrimination arising from an individual's membership in a civil partnership. In these pieces of legislation, "sexual orientation" is defined as attractions to members of the same sex, the opposite sex or both, meaning that their protection extends to heterosexuals, homosexuals and bisexuals equally. In October 2007, Justice Secretary Jack Straw also announced plans to make inciting hatred due to sexual orientation an offence in the Criminal Justice and Immigration Bill.
Types of Discrimination Due to Sexual Orientation
In the eyes of the law, there are four types of discrimination that could easily be practiced in regards to sexual orientation. These types of discrimination do not need to be intentional as the law recognises only that discrimination took place and does not care whether it was intentional or not.
Direct discrimination is deliberate and obvious, for example if a gay employee is dismissed simply due to his or her sexual orientation. Indirect discrimination occurs when practices or policies disadvantage individuals of a certain sexual orientation, such as extending benefits only to the spouses of employees (thus ruling out the extension of benefits to homosexuals who can not marry).
Harassment occurs when the workplace is allowed to become a hostile environment for members of a certain sexual orientation, whether through direct threats, methods of intimidation, unwanted advances or even verbal or physical "jokes". Finally, victimisation occurs when someone has complained about discrimination and is then treated less fairly than others, such as being denied overtime or their preferred shifts when it is found out that they have, or are planning, to complain about their treatment.
Challenging Discrimination Due to Sexual Orientation
Challenging discrimination due to sexual orientation can be done in three main ways. First, individuals who feel discriminated against can take a case to court. Second, individuals (either those directly affected or those who have observed certain practices or policies) can lodge formal complaints to the organisations or individuals involved and let organisations supportive of gay rights know about the incidents.Stonewall and The Lesbian and Gay Foundation are two such organisations working against discrimination based on sexual orientation in the United Kingdom. Third, individuals can challenge discrimination in their everyday lives. Every time an individual reconsiders a stereotype, speaks out against discrimination, ceases to make inappropriate jokes and references, tells others that such jokes and references are unacceptable, and does all that (s)he can to learn from the talents of each individual, regardless of sexual orientation, then such discrimination is being fought. Hopefully discrimination due to sexual orientation will soon become a thing of the past, but until then everyone can play a part in helping it to end.
You might also like...