What is Gender Reassignment Surgery?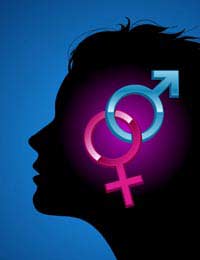 Some people have never felt comfortable living in their own bodies, and at times decide to change their bodies to reflect the person they feel like inside. When this feeling of the body and the mind not quite matching up is due to gender, it is known as transsexualism. Gender reassignment surgery, more commonly known as a "sex change operation", is one method by which people seek to bring their external bodies and internal feelings into harmony.
What is Transsexualism?
Transsexualism is a condition like gender identity disorder in which an individual feels trapped in a body which is the wrong sex. Very often mental health professionals describe gender identity disorder as an extreme form of gender dysphoria, or discontent with the biological sex of the body. Those who experience these conditions often show or express a strong desire to live as a member of the opposite sex, express a belief that they were born the "wrong" sex and dress like a member of the gender they feel inside rather than the gender of the body they have (transvestism). Often individuals will also plan to bring their body in line with their feelings, such as through gender reassignment surgery.
How Does Gender Reassignment Surgery Work?
Gender reassignment surgery goes by many names. Sex change operation, sex reassignment surgery, genital reconstruction surgery and sex affirmation surgery are all terms that are popularly used to mean the same type of surgery. The most well known of these surgeries physically changes and reshapes the genitals. The creation of a penis or vagina is often considered a primary aim of gender reassignment surgery, but there are associated procedures which are just as important to people who undergo this process including a feminisation of a male jaw, the removal of female breasts and breast augmentation surgery. Hormone treatments may be a part of a gender reassignment process as well, though these are not surgical options. Gender reassignment surgery can only occur once an individual has been diagnosed with gender identity disorder and mental illnesses have been ruled out. Transvestism, the joy of dressing as the other gender, is not acceptable as a reason to undergo gender reassignment surgery.
Life Following Gender Reassignment Surgery in the UK
It is estimated that several hundred gender reassignment surgeries are carried out every year in Britain. The Gender Recognition Act 2004 protects transsexual individuals with legal recognition of their acquired gender. This means that after a Gender Recognition Panel is satisfied that the individual has or had gender dysphoria, lived in the acquired gender for two years and intends to continue living in the gender until death then a Gender Recognition Certificate can be issued. At this point an individual assumes a new identity in the acquired gender and his or her old identity is revoked. This revocation includes the transfer of medical records. A new NHS number will be assigned and the General Registrars Office and Inland Revenue will be notified. The assumption of a new, legal identity in an acquired gender could have repercussions for legal issues such as pension entitlements, benefits and marriage.
Gender reassignment surgery is one method by which individuals attempt to bring their external bodies in line with their internal gender identity. This surgery can only be performed following a diagnosis of gender identity disorder, and is one step towards legal recognition of the acquisition of a new identity in another gender.
You might also like...