Understanding Spirituality and its Role in Society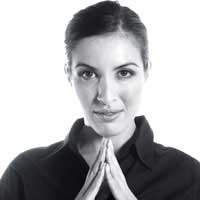 "Spirituality" could be considered a rather vague term since it very really means different things to different people. In a general sense spirituality relates to religious beliefs, but not necessarily the beliefs of organised religions. For example, people who consider themselves Agnostic or Atheist may also consider themselves to be otherwise deeply spiritual people. In this way "spirituality" can also relate to a sense of meaning or purpose in one's life, or to general matters of the spirit.
Spirituality and Prayer
Spirituality is often linked to prayer, but not necessarily to the accepted, standardised prayers that are often spoken as part of the worship services of established religions. Depending upon the individual, a prayer may take many shapes - poems, songs, passages or excerpts from books and much more. At their core, these prayers are an individual's means of conversing or dialoguing with whatever spirit (s)he believes looks over him or her or takes an interest in his or her life. Informal conversations with this spirit or deity may also be the type of prayer that individuals choose to engage in. Regardless of the form of prayer, individuals who are at prayer should always be respected and given privacy when possible.
New Age Spirituality
New Age Spirituality, sometimes also called Self-Spirituality or Mind-Body-Spirit, is a name often given to the movement in the late 20th century and early 21rst century in which individuals have taken on a personalised investigation into spirituality while at the same time leaving or turning away from established religions. This type of spirituality is most often seen as a Western movement, and includes many members of Western societies exploring Eastern belief systems and philosophies such as Buddhism, Hinduism, Taoism and Sufism. Though these individuals may never formally convert to a new religion - especially given that some of these philosophies don't require formal conversions or declarations of devotion - they should still be respected in their investigations. Comments to the contrary do not need to be expressed, particularly if they will only bring pain or frustration to the person intent on investigating his or her own spirituality.
Spirituality and Spiritual Knowledge
Many members of established religions are sceptical of those exploring their spirituality because they feel that only their own religion can provide the knowledge and/or proof that their beliefs are correct. However, those exploring their spirituality are often less focused on what is correct according to an external source and more focused on what is correct given their own thoughts and feelings about complex issues and questions. These individuals are often more comfortable with living with questions and without "proof" than others may be. These individuals may also feel that engaging in practices such as meditation, yoga, and Qi Gong will assist them in their own investigations and lead them to personal answers.
Individuals who are intent on exploring their own spirituality should not be feared or treated with disrespect. Discussing their investigations may help to clarify their thoughts and beliefs, but remember that no one is required to discuss their spiritual or religious lives if they do not see fit and they should never be made to feel that they will suffer or be treated poorly if they chose not to engage in such discussions.
You might also like...