Religious Discrimination in the Classroom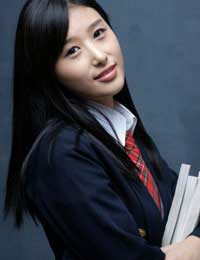 Religious discrimination in the classroom results in every student losing out. When any type of discrimination is allowed to flourish, it means that no one, regardless of race, religion or gender, gets an equal and unbiased education. As long as even one type of discrimination exists, everyone loses out. In order to eradicate religious discrimination in the classroom students must get involved. They must first understand religion in the United Kingdom, then recognise discrimination for what it is and finally take action to correct it.
Religion in the United Kingdom
Laws in the United Kingdom define religion as beliefs that are either religious or philosophical. There is no set list of religions that are recognised by law, but rather individual cases may be judged in the courts or tribunals. However, most major world religions and minority belief systems are recognised implicitly without needing to be ruled upon by an external authority.
Recognising Religious Discrimination in the Classroom
Recognising religious discrimination in the classroom can be a frightening experience. For some students it is easier not to recognise such discrimination because if they do then they must come to terms with the fact that their own teachers are not fair. Other students may not recognise discrimination because all of their teachers have acted in similar manners, so unfair treatment seems normal to them. Unfortunately religious discrimination can take many forms, including calling on students of a particular religion more or less often, making remarks about one religion's abilities in certain subjects, "guiding" students into subject and career choices based on their religion rather than interests or abilities, and assigning classroom chores or tasks based on religion. These acts can be subtle, so it can be hard to determine a teacher's real motive behind his or her actions.
Correcting Religious Discrimination in the Classroom
Students who recognise religious discrimination in their classrooms must understand that there are laws and policies against this type of discrimination – and take action to end such situations. Documenting incidences, such as by keeping a record of events in the classroom, and using these facts to lodge a formal complaint is usually the first step. Having more than one complaint filed usually makes an investigation more serious so if possible students concerned about religious discrimination in the classroom should try to band together. Parental involvement often lends weight to such investigations, so if the student is in primary or secondary school then it might be appropriate for parents to discuss the matter with educators and administrators. If, after following the correct policies and procedures as laid out by the school administration or local authorities, students are still unhappy with what occurs in their classrooms then discussing the situation with a solicitor may be an option.
Religious discrimination can take many forms and unfortunately it can still exist in the classroom. Students who suspect religious discrimination in their schools should keep track of incidents (and witnesses) and file a complaint according to the established procedures when they feel that they have enough evidence and support to do so. If it is believed that their complaint is not being taken seriously, students and their parents may want to consider consulting a solicitor about their situation.
You might also like...