Religion Laws in the UK and Abroad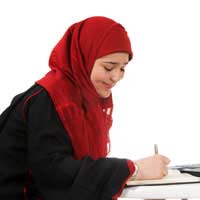 Religion and spiritual beliefs have become hot topics in modern society. Unfortunately not everyone knows much about religions other than their own and this lack of knowledge often confuses, frustrates or downright frightens people. Sadly, this ignorance can turn into discrimination against individuals of other religions. Though such discrimination is illegal in the United Kingdom, and international treaties have enshrined as a human right the right to freedom of religion and belief, religious discrimination does still exist in individuals' thoughts, attitudes and actions. Understanding the laws relating to religion and learning how to effectively fight religious discrimination are matters that anyone can undertake.
Religion and Law in the United Kingdom
Two main pieces of legislation protect the religious rights of all individuals in the United Kingdom. The Race Relations Act 1976 protects individuals from being discriminated against in employment on the grounds of colour, race, nationality, religious beliefs or ethnicity. The Employment Equality (Religion or Belief) Regulations 2003 forbids discrimination in employment or vocational training due to religion or belief. Though there is no particular list of religions or beliefs that are included in UK legislation, most major world religions and minority belief systems are recognised implicitly. If there is a question about what constitutes a religion or belief, an Employment Tribunal will be able to make a ruling.
Religion and International Law
Freedom of religion, belief and worship was enshrined as an inherent human right in the Universal Declaration of Human Rights (UDHR) which was passed unanimously by the United Nations in December, 1948. In the UDHR it is written that not only do all individuals have the right to freedom of thought, conscience and religion but that individuals have the right to change their religion and/or belief as well as the right to teach, practice, worship and observe in accordance with his or her religion and/or beliefs. Though the UDHR is not technically enforceable as national law, even in the countries which signed and ratified it, it is still the premier document that delineates the international belief in freedom of religion. The UDHR was reaffirmed, again unanimously, at the Vienna World Conference on Human Rights in 1993.
Fighting Religious Discrimination
Reporting discriminatory practices and confronting biased individuals are both ways of fighting religious discrimination. If it is believed that discrimination has taken place in breach of the Race Relations Act 1976, the Employment Equality (Religion or Belief) Regulations 2003 and/or any amendments and extensions, then going to court is one way of reporting discriminatory practices in employment. Reporting religious discrimination to local authorities is another method of calling attention to inappropriate practices, particularly if such discrimination is experienced while receiving health or social care. Finally, reporting religious discrimination to organisations working for equal rights may also help to eradicate such behaviours.
The Equality and Human Rights Commission
and < a href="http://www.oneworkplace.org.uk">One Workplace both work for equality and to fight discrimination in the United Kingdom. Confronting discrimination when it occurs is also something that anyone can do. However, individuals should only approach others if it is safe to do so. If it is not, then walking away and reporting the incident to the relevant authority or authorities is a better idea. Though it may not seem particularly revolutionary to simply tell someone that discrimination is no laughing matter it takes courage to do this. When more people feel confident to do so then hopefully all forms of discrimination will no longer be tolerated.
You might also like...