Disability and Health and Social Care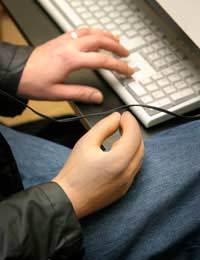 Individuals living with disabilities often need help in their day-to-day lives and there are a variety of health and social care services that maybe available to them. In order to make the most of these government and voluntary services, individuals with disabilities must attend an assessment in order to determine their needs. At this assessment the individual will be advised as to the services and benefits for which they qualify as well as how to register as a disabled individual if appropriate.
Assessment
Though the term "assessment" can sound frighteningly formal, this is by no means an assessment to confirm if an individual is disabled or to what extend an individual is disabled. Instead, during an assessment an individual's needs are formally assessed by a specialist, usually an occupational therapist, in order to determine what types of support will most benefit the individual. At the same time the assessment will likely take into account how the individual's life will be negatively affected if these supports are not provided (including risks to the individual's health and well being). Home help, structural adaptations to make private residences accessible and day care centres are just a few of the supports which may be discussed during an assessment.
When the supports are confirmed, the assessment will usually conclude with local authorities (health and social care specialists) putting together a unique package of support that includes a future care plan. This document may not be produced at the time of the assessment, but should follow shortly otherwise. Information on benefits for which an individual may be entitled, and how to apply for them, should also be distributed at this time. In some cases direct payments may be available if the individual prefers to arrange for his or her own care and equipment rather than have them be provided by the local authorities.
Disability Benefits
In order to determine if an individual is entitled to disability benefits (s)he will need to have a medical examination with a professional from the Medical Services (acting on behalf of the Disability and Carers Service). This medical examination will be with a specialist who has experience in disabilities and knowledge about available disability benefits. Again, the purpose of this examination is not to diagnose a disability or confirm the extent of a disability but rather to confirm how a disability affects an individual's daily life. To this end an interview will likely take place and a physical examination may be necessary. These examinations are necessary for the three main types of disability benefits: Disability Living Allowance, Attendance Allowance and Incapacity Benefit.
Registering As a Disabled Individual
Individuals with disabilities are not required to register as a disabled individual with their local authorities, even if they are receiving disability benefits or services, but to do so is important. Registration allows local authorities to keep track of those with disabilities in their area and better plan services and the provision of services to this population. Registration may also be necessary for individuals to available of further supports, such as reduced public transportation fair and concession rates for certain events. Individuals interested in registering as a disabled individual should contact their local social services office for further information.
You might also like...
HITHEIRCOMMNITY CAREAS GONE TO THE DOGSANDNOGOODILIVERPOOLAERA ASWELL TOONOWTHE COMMNITY CARE ACT AS NOW CHANGED TOO IN DAY CARE SERVCES FOR ADULTS WHO HAVE ASBERGRSVSYN DROME AS WELL NOW TOO ANY WAY ITS REALLY VERY BASD THIS COMMNITY CARE NEEDS THAT DONT SEEM TO MEET MY NEEDSASWELL NOW TOO AND ALLTHE RESPITE SERVCESARE NT AS GOOD TOO LIKE THE SYSTYM WONT PAY THEMONEY OUT OFF THEAREANOW TOO AS WELL IN THELIVERPOOL AREAASWELL FROM DAVE OWENS
OWEY
- 15-Mar-16 @ 6:24 PM
HI THEIR MY NAME IS DAVID OWENS AND IWANT TO TELL YOU ABOUT ASTORY THAT IS ON PEOPLEWHODO DISCRIMNATE ADULTS WHO HAVE ASBERGES SYN DROME AS WELL NOW TOOTODAY ICONTACTED LIVERP[OOL CITY COUNCILOVER AMINORING WARD UNDRR THE LIVERPOL CITZERNS SUPPORT SCHEMEAS WELL NOW TOO AND WAS NOT TREATED FAIR UNDRR THE EQUALTYS ACT IN DISABLTYS NOW TOOASWELLNOW TODAYI SPOKE TO ALADY IN CUSTOMRES SERVCES CALLED LYNN AND IT WAS ABOUT APPLICATION TAT IHAD MADE NOWTOOASWELL TOO IT WAS FOR FOOD ANDFUEL AS WELL NOW IN TRESTLY ALL THEY DID OFFER WS ABOUT 51POUNDSAS WELL THAT WONT EVEN GET ME AGOOD PAIR OF TROUSERS NOW TOO NEVER MINDACLOTHEINGGRANTAS WLLNOW SINCE THELIVERPOL CITZERNSSUPPORTSCHEMETHATHAD TAKEN OVER ABOUT2YRS AGO THEY HAVE BEEN VERYTIGHTAS WELK WITH WHO THEY DO GIVE THE PAYMENTSTOOAS WELL NOW TOO FROM DAVE OWENS
OWEY
- 15-Mar-16 @ 5:49 PM
i found this a really good site to use considering all the information been given.
david cape burger
- 1-Jan-15 @ 7:17 PM
was really helpful and helped me complete my coursework for health and social care level 3 BTEC national diploma
girleyeseeu
- 1-Jan-15 @ 7:15 PM