High Profile Discrimination Cases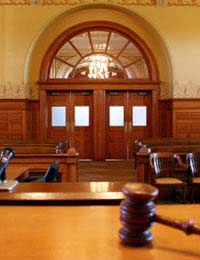 Discrimination in the work place is a serious issue and there have been many cases brought before employment tribunals over the years. Some are won and some are lost but there are a few that will always be remembered. Whether it is because of their landmark victories, their celebrity status or the massive payouts that were awarded, the following cases have been etched into history.
Sex Discrimination in the City
Investment banker Julie Bower took her company Schroder Securities to court in 2002 claming that her male counterparts were given much bigger bonuses. She won her case and received £1.5 million which caused a sensation at the time
Ann Southcott
In 2007 66 year old Ann Southcott became the first person to win an age discrimination case at en employment tribunal. She was dismissed form her clerical job at Treliske hospital in Truro the day before the Employment Equality Regulations (Age) came into force. This meant that instead of getting one month's pay for every year she had been there she received just 11 days pay. She won her case and was reinstated with back pay.
Abbey Race Discrimination
At the end of 2008 Balbinder Chagger won a record £2.8 million in a race discrimination case against high street bank Abbey. He claimed that as a former employee he had been held back because of his race and was made redundant in 2006. The record payment took into account his future loss of earnings from his £100,000 a year job.
Sadie Frost
Sadie Frost's fashion boutique FrostFrench was ordered to pay £5000 to an employee who claimed she was discriminate against because of the colour of her skin. Aba Yankah said that while the store manager had been friendly to her over the phone she was cold and distant when she met her in person and soon dismissed her.
Mohammed Sajwal Khan
In 2003 a bus cleaner was the first person to win a religious discrimination case under the new equality legislation. Mohammed Sajwal Khan asked his employer NIC Hygiene for extended leave to go on a religious pilgrimage. His manager told him it had been granted but when he returned form his 6 week trip he was suspended and the tribunal found in his favour.
Channel Five
In 2008 news presenter Selina Scott took Channel Five to an employment tribunal claiming that they revoked an offer of a job and bought in a younger presenter. They eventually apologised for their behaviour and she reportedly received £250,000 compensation.
These cases show that discrimination can happen to anyone, whatever their job, status or salary. The landmark cases have set precedents for future claims and the large payouts show that discrimination is taken seriously by the courts. If you feel you are being discriminated against then stand up and speak out so you can regain your life. Do everything you can to take your case to an employment tribunal and prove to your employer that they cannot treat you that way without facing up to the consequences.
You might also like...