Body Bullying as Discrimination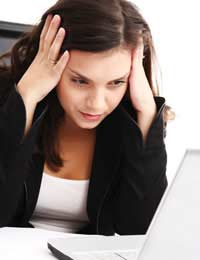 Body bullying is a relatively recently-named phenomenon in which individuals make other individuals feel bad about their bodies. Usually females are involved in body bullying, though this could be anything from schoolgirl gossip to the mainstream media discussing celebrities' looks. Body bullying tends to work hand in hand with weightism, a form of discrimination based solely on one's weight, but once you know how to recognise it, what causes it, the negative effects it can have and how to end it you will be better able to eradicate it for good.
Recognising Body Bullying
Body bullying often hides under the guise of a little bit of gossip, or just some idle chit-chat. Too often, however, discussing others' bodies leads to hurt feelings on all sides. When someone mentions a woman who has put on or lost a little weight, speculates someone may have undergone plastic surgery or compares a girls' body to other girls they contribute to body bullying. Even if a comment is meant as a compliment, the focus on someone's body as a standard for how to treat them contributes to weightism and body bullying.
Causes of Body Bullying
Why someone engages in body bullying may never be fully understood, and there may never be one single cause that leads to this kind of behaviour. There are, however, common contributing factors which have been identified in those who engage in this type of bullying. Body bullies may:
Be trying to fit in with a group and feel that making fun of others will help secure their place.
Be insecure about their own bodies and try to deflect attention to the appearance of others.
Attempt to claim a position of power by passing judgement on others and their bodies.
Believe in an impossible standard of beauty and hold others up to the same standard.
Seek any kind of attention and believe that insulting specific people is a way to gain it.
Attempt to undermine others by negatively reviewing their bodies and appearance.
Negative Effects of Body Bullying
Body bullying, like all forms of bullying and discrimination, can have negative effects on both the bully and the victim. Not only does the entire process perpetuate the idea that people may or even should be treated differently based on their appearance but an intense focus on women's bodies rather than their minds and personalities serves to objectify them and even perpetuate sexism as well. For those who are the victims of bullying and discrimination, general emotional anguish and body insecurity are also likely to result from having others pass judgement on their appearance.
Ending Body Bullying
Ending body bullying is as easy as everyone refraining from judging others' appearances, though this is unlikely to spontaneously occur. Instead, you may need to challenge comments about others bodies, weight and general appearance as well as any discrimination you witness stemming from someone's physical appearance. Boycotting magazines, websites, blogs, television programmes and other media outlets which engage in judging people's bodies is also an important step towards ending body bullying. Finally, sharing your thoughts with others and explaining why body bullying, and supporting those who engage in it, is wrong will help spread the message much more quickly to attempt to change societal attitudes as well.
Body bullying serves no purpose other than to make others feel bad about themselves. Recognising this bullying for what it is, exploring the causes of it, acknowledging the negative effects it can have and discovering how you can help end body bullying are all ways you can fight this negative behaviour.
You might also like...