About Our Site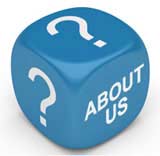 AboutEqualOpportunities was formed to offer a unique reference point on understanding equal rights and discrimination policy.
In an ideal world, everybody would be offered equal opportunities without having to ask and nobody would be discriminated against for any reason. Unfortunately, it's not an ideal world so we have set up EqualOpportunites to offer information and advice about this important subject.
Whether it is race, gender or age discrimination there are a number of articles to consult about how to deal with the situation. The site also looks at age and sexuality discrimination and in all cases, employment rights and what the legal side of things is.
As well as this, the site covers human rights issues and how to question any decisions or discrimination that are unfair or unlawful. People need to stand up and speak out so that everyone is treated fairly and we offer help on doing this.
In the modern day, everybody should be afforded equal opportunities and this site provides the information for people to know what their rights are and how to fight for them in any situation.
Our concern was that there was no single UK resource for interesting features and practical advice on this subject.
Our features and articles are written by experts - who have experience, or a particular interest in this area.
Our Background
AboutEqualOpportunities was founded by John Rowlinson, the founder of PtS.
John, through PtS, is involved in a number of ventures including software and property companies. A percentage of revenue from these activities goes towards funding AboutEqualOpportunities and a number of similar sites.
Our focus is simply on having experts create the highest quality information possible that is widely read.

Related Articles in the 'Site Information' Category...