Is this Advert 'Ageist'?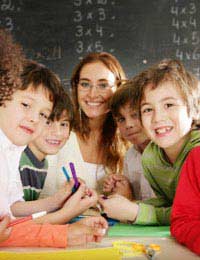 Q.
I recently spotted an advert for a Teaching Assistant in a local paper which stated:
"This post is particularly suitable for a young person wanting to start a career as a teaching assistant"
Surely the best person for the job should be appointed, independent of age?
Does this advertisement contravene the legislation in place to prevent ageism and/or discrimination?
(I.W, 10 February 2009)

A.
Since the anti-age discrimination legislation was put into place in 2006, it has been illegal to discriminate against anyone on the basis of age. One of the areas which this covers is recruitment and job adverts. There have been a few issues with this legislation as there are constant debates about what constitutes age discrimination and how careful employers need to be with their wording.
To be able to use any age-related wording in job adverts an employer must be able to justify their need and prove that they have a legitimate aim. The age or qualities required must be directly essential for the candidate to do the job properly and this must be clearly explained.
The problem is that many firms are indirectly ageist or see what they have written as a good suggestion or encouragement, with no aim of discriminating against anyone. This is likely to be what has happened in the advert that you mention.
The advert says that this job is "particularly suitable for a young person wanting to start a career as a teaching assistant". That it may be, but you are right in thinking that it contravenes age discrimination laws.
While it is true that the job would be suitable for a young person who is just starting out, there is no reason why it might not also suit a middle aged person wanting to change career, or an older person looking for a new direction or a less stressful job. The role of a teaching assistant does not demand legitimately that the person should be young as an older person could probably bring more experience and wisdom to the role.
While it is probable that the employer thought they were being helpful by suggesting that a young person just starting out would be suitable, they are actually breaking the law by openly supporting a certain age range when the job should be objectively open to all. This employer, while perhaps not intentionally, is being ageist in their job advert and you would have every right to address this discrimination if you felt it stopped you being considered for the job.
You might also like...