Voluntary Group: How to Create an Equal Op's Policy?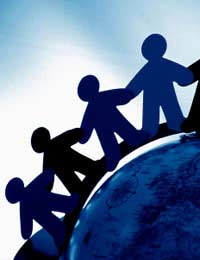 Q.
Hi Experts!
We are setting up an educational based women's group in our community and realise that we should have an equal opportunities policy in place. However, we're a bit unsure and do not want to get this wrong. Could you give us some pointers as to what we should be including. We are volunteer led and do not have any paid employees.
(L.J, 5 May 2009)

A.
Congratulations on both setting up your group and recognising that an equal opportunities policy will help you promote equality and reduce discrimination. Such a policy should be put in place so that all group members are aware of what is expected of them, and so that all potential members will know that they can expect fair treatment from the group and individual members.
Equal opportunity policies of voluntary groups generally contain statements that the groups do not discriminate on the basis of race, ethnicity, nationality, religion, sex/gender, sexual orientation, marital status, age, ability status, socioeconomic status and/or political beliefs. As yours is specifically a women's group, it is acceptable to make this clear in the statement. If you are only interested in having members who are women of a certain age, for example above the age of 18 years, then this should be stated as well because the age helps to define your understanding of "women" as opposed to "young women" or "girls".
However, having an equal opportunities policy on the books is only the first step in promoting equality and reducing discrimination. All members must be made aware of the policy, such as in the member's handbook and on the group's website. The policy may also be marketed, for example at the end of group emails or on group literature. Your group should also look for ways to promote equality in your events and day to day work. Partnering with other community groups and using companies and organisations which also promote equal opportunities for the group's goods and services are both great ways to do this.
In addition to devising and carrying out an equal opportunities policy, your group may also want to define the consequences of not following this policy. These consequences should encompass how allegations of discrimination will be handled and what the ultimate repercussions could be for those found to be discriminatory and/or not following the equal opportunities policy. Having these policies looked over by a solicitor or soliciting advice from a Citizen's Advice bureau should help you feel more comfortable with your policy and confident that you have addressed all pertinent issues.
You might also like...
Hi We run a small charity supporting stray dogs in our local authority pound. We do not have an office, or any sort of base. We do not have any paid members of staff, nor do we take expenses. We recruit volunteer dog walkers through our social media pages, we post up news, events, on our forum, Facebook and Twitter accounts. We have over 300 volunteer dog walkers. We are inclusive - we have individuals and groups with learning disabilities, but we have just been advised by a Council employee that we must also make these opportunities available to people who do not have access to the internet, otherwise we will be discriminating against people without internet access. We simply do not have the facility to do this! We are all volunteers, mostly with full time jobs, our own families, mothers, fathers, children, grandchildren - and pets to look after and we can't maintain one-to-one relationships by post or telephone. Please advise if we are falling foul of best practice and whether we are obliged to make other provision for people who say they cannot use the internet. Basically we can't, but I would like to know whether this constitutes discrimination. Thank you
Baglady
- 1-Oct-14 @ 9:22 AM