Sexism and the Consumer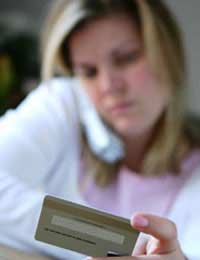 Sexism is the belief that one sex/gender is inherently better than the other. Unfortunately this belief still exists in some sections of UK society, and it is harmful to all people as it makes assumptions about their abilities, their circumstances and their preferences without taking into account that each of them is an individual and is due respect. Males and females may experience sexism as consumers, though because this sexism is often based on widely expected stereotypes some people no longer even notice. Sexism can sometimes be found in insurance and credit offers as well as advertising. Thankfully, there are ways to fight such discrimination.
Insurance and Sex/Gender
Motor insurance, life insurance and travel insurance companies generally ask for details of an individual's sex/gender, and it may be that these details are used to calculate potential premiums and payments for a given policy. This in itself should be insulting to everyone, given the assumption that their sex/gender means they are more or less likely to undertake certain activities and risks. Unfortunately for some people these details may be the deciding factor upon which a policy offer is based, such as for young men looking for affordable motor insurance. The offer of premiums that are unaffordable can often limit an individual's life unnecessarily. To avoid surprises, all consumers should ask for details of how their premiums and payments are calculated. If the answer seems vague, asking pointed questions about how sex/gender plays into the equation is perfectly acceptable.
Credit and Sex/Gender
Much like insurance offers, credit offers may take into account an applicant's sex/gender also. Personal loans and mortgages in particular may look at an individual's details including sex/gender, occupation and date of birth in order to determine viable candidates. For women this may be particularly crippling as, despite a legal mandate requiring equal pay for equal work, women are routinely underpaid as compared to their male colleagues and therefore generally look like worse credit risks (at least on application forms).
Advertising and Sex/Gender
Advertising can be the worst offender when it comes to perpetuating stereotypes based on sex/gender. Advertisements for home products invariably feature women as homemakers, as do advertisements for children's products. Meanwhile advertisements for sports equipment and electronics often feature men enjoying these products. Though these advertisements may not necessarily be outright offensive, they do reinforce certain stereotypes. Some codes do exist to regulate the advertising industry and what is shown on television, in print and in direct marketing campaigns. The Advertising Standards Authority (www.asa.org.uk) oversees advertising in the United Kingdom.
Fighting Sexism in Consumer Care
There is much that consumers themselves can do to ensure fair treatment for everyone. Very simply voting with their purses will allow consumers to hit companies where it hurts the most - at their profit margin. Taking your business to a fairer competitor is always an option for consumers. Reporting discriminatory practices to a watchdog organisation, such as the aptly named Watchdog which airs on the BBC, may also be an avenue to highlight and end sexist practices. Complaints to standards agencies such as the Advertising Standards Authority (www.asa.org.uk and the Office of Communications (www.ofcom.org.uk) may also do some good, as may contacting the UK Consumer Protection Agency (www.consumerprotectionagency.co.uk). Finally, notifying agencies working for equal rights for both sexes such as The Equality and Human Rights Commission (www.equalityhumanrights.com) and the Women and Equality Unit (www.womenandequalityunit.gov.uk) will also help to keep others informed of unfair practices and allow word to spread quickly and easily about companies that practice discrimination on the grounds of sex/gender.
You might also like...