What is Ageism?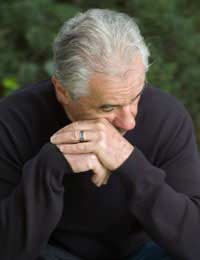 "Ageism" is a term that was coined in the 20th Century to refer to discrimination related to age. Usually ageism refers to discrimination against older members of society, though if a young person is discriminated against (s)he may also be to successfully claim that (s)he was denied his or her rights due to ageism. Unlike other forms of discrimination, ageism is often frequently unnoticed in the United Kingdom. Continue reading for some answers to frequently asked questions about ageism.
What Is Ageism?
Ageism is the stereotyping of, prejudice against or discrimination against an individual due to his or her age. Usually this refers to older people, those aged 50 years or older, though it can also related to young professionals, teens and even children.
Why Is Ageism Bad?
Like all forms of discrimination, ageism makes assumptions about individuals, their abilities, their circumstances, their preferences and much more, simply because of one factor - in this case, their ages. This is neither fair nor just and a variety of organisations and individuals are working hard towards highlighting and eradicating ageism in the United Kingdom.
Is Ageism Against the Law?
Yes. The Employment Equality Act (Age) Regulations 2006 protects people aged 50 and over from being discriminated against in the areas of employment and education. These Regulations discuss age equality in the hiring of new workers, how workers are treated in the workplace, and age equality in firing, redundancies and retirement (as well as the educational equivalents). Employment equality for younger workers is dealt with in other legislation, and educational concerns regarding young people are often dealt with on a case by case basis at particular educational institutions.
What Are Other Kinds of Ageism?
Aside from ageism that can be present in employment and education, ageism can also exist in consumer and healthcare venues (among other arenas). For example, if an individual is denied credit or insurance because of his or her age, if an individual experiences a lower level of service because of his or her age, or if an individual experiences a lower level of healthcare because of his or her age (such as not being referred to a consultant) then ageism may be present.
How Is Ageism Being Fought?
In the government ageism is being fought with legislation such as the Employment Equality Act (Age) Regulations 2006. On the organisational level groups such as Age Concern agitate for age equality. On a more personal level, every time an individual reconsiders a stereotype of an older (or younger) person and/or speaks out against discrimination based on age then ageism is being fought.
How Can I Fight Ageism?
You needn't attend rallies or petition the government to fight ageism, in fact much more subtler means can get your point across just as well. Get to know older (and younger) people in your community, cease making jokes or pointed references to age and ability, tell others that such jokes and references are unacceptable and do all that you can to learn from the talents of each individual, regardless of age. Working with groups connected to fighting ageism, such as through fundraising or publicity, can also be worthwhile.
You might also like...
I'm 59 and my husband is 80. He can fly a plane, sail on the sea, drive a sports car, drive my commercial van etc etc...but he can't get insured to drive a camper van that has windows in the sides. Why? None of the insurance companies we asked could give us an answer. The really good bit of this story? My commercial insurance premium is cheaper with my husband as a named driver, than if I insured it just for me! So not only ageism, but sexism as well!
tipi
- 12-Apr-16 @ 10:40 AM
Bonjour! I am a teaching gerontological nursing this semester, I need to work hard on this matter to eliminate or at least lessen the incidence of the negative perspective on AGEISM.
rani
- 6-Jun-12 @ 5:13 AM
I havr taken a house and contants package with Direct Line insurance, and one clause is about travel insurance included in the pckage,that cannot be avoided. I rang to discuss the clause to inform them that I have some health issues, to be told that as I was over 60 years old I am inelledgable for the insurance packaage, I asked for the £35 to be returned to me, and they informed me that as it was part of the package that was the total cost and no monies can be refunded. I pointed out that if a young family with the same criteria as me applied for the pakage would cover them at the same price I was paying but not getting the cover because of my age they say it is fair, Ipointed out that I was being penalised because of my age they agreed. I feel that this constitutes ageism because of te penalties I was faceing. I would greatful for your comments, and await your thoughts with interest.
none
- 25-May-12 @ 8:48 PM
Currently unemployed after being Financial Controller of a medium sized firm this time last year I was negociating with banks and revenue now I can't even get an interview at a local building firm offering the same job I've done of 20 years. This is repeated so many times the only constant however I re-write my CV is my age. Ageism is very much alive and well the last year has taught me this
smithy
- 13-Apr-12 @ 5:09 PM
I live in a complex of flats most of which are let by a housing association who are asked by the existing tenants to keep their occupants to over the age of 50 - (like myself.) I feel that this disciminates against younger people especially those in their 30s and 40s. Could you kindly advise where the law stands on this point Kind Regards Malcolm Campbell
"Mr Grumpy "
- 29-Mar-12 @ 7:49 AM
I went for a technical support role at an O2 franchise in my local town, i got to the last 3 and came in 2nd according to the dear John I got from the manager, later I found out from a senior staff member who tipped off my friend that my age was one of the deciding factors, the job went to a guy I worked with that was 15yrs younger than myself, apparently the owner felt he would blend in better with the age group he had employed already all in their 20's, I am shockedand disgusted at this as I am only 40 and had all the qualifications and morerequired for this role, ageism is alive and well in this country
Jack Glass
- 29-May-11 @ 6:46 PM