Challenging Ageist Attitudes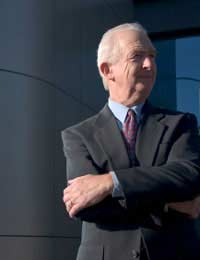 Often "ageism" is a term used to specify negative and discriminatory attitudes toward older people, but truly ageism can affect anyone of any age. Ageist attitudes mean that people are taken less seriously because of their ages, that their opinions, skills or talents are perceived as being less and that what they say is taken less seriously. Find out more about what constitutes ageism here
Clearly ageist attitudes do nothing but limit society. Allowing these attitudes to flourish is neither productive nor fair so ageist attitudes should be challenged where they most often take root: in employment, in the community and in the media.
Challenging Ageist Attitudes in Employment
The Employment Equality Act (Age) Regulations of 2006 protect people from discrimination in employment and education based on their ages. Specifically these Regulations address hiring practices, treatment in the workplace, firing, redundancies and retirement.
However, ageist attitudes can still flourish even if the letter of the law is being followed, so simply because an employer offers equal opportunities to all age groups does not mean that the workplace necessarily values the contributions of all employees in the same way. If ageist attitudes are encountered in the workplace, the individuals involved should either be confronted or reported. If patterns of ageist attitudes become evident then reporting them as such, or even contacting outside counsel for further advice, should be considered. Unfortunately, ageist attitudes can easily lead to outright discrimination so challenging such attitudes as they arise is important to eliminating ageism all together.
Challenging Ageist Attitudes in the Community
Ageist attitudes in the community often arise because individuals are either unfamiliar with people of a specific age group or because they lack information about a specific age group. Successfully changing ageist attitudes in the community then is often dependent upon introducing the community to the many talents and skills of all age groups.
Setting up events to specifically celebrate all ages is one way to introduce members of the community while setting up specific cross-generational activities (a choir, for example, or a quiz team) is another. If it becomes obvious that some age groups are underrepresented in a community then specifically targeting community members of that age to ask for participation, input or advice should help a community become more inclusive and less likely to indulge ageist attitudes.
Challenging Ageist Attitudes in the Media
Unfortunately, many ageist attitudes arise after a depiction of an age group in the media. From print headlines to fictional characters the media can often rely on stereotypes, inflammatory vocabulary and unfounded "truths" to create an image of a particular age or age group that has nothing to do with reality. Challenging ageist attitudes in the media is as easy as letting the relevant authorities know that a portrayal was disturbing.
To make complaints against print media, writing to the relevant editor of the publication is a good starting point, as is writing to the Press Complaints Commission . To make complaints again broadcast media then contacting the relevant broadcaster is an option, as is contacting Ofcom, the Office of Communications - information can be found on their website information can be found on their website.
Complaints about Internet content can be slightly tricker, but following Web site procedures for contacting the relevant authorities or contacting the Internet Watch Foundation (www.iwf.org.uk) are options for challenging ageist attitudes in the media as well.
Ageist attitudes are damaging both to those who hold them and those who are hurt by them. Challenging ageist attitudes in employment, in the community and in the media is imperative to reducing ageism in our wider society.
You might also like...