Checklist: Standing Up for Your Equal Opportunities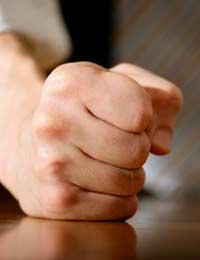 Although it can be difficult it is important to stick up for your equal opportunities. Any kind of discrimination should not be tolerated and the more you speak out, the more the message will be heard.
The first step is to identify that you are being discriminated against and not try to make excuses for the behaviour.
Then you need to keep a record of what has been happening and take the appropriate action, either within your company or externally. Follow our checklist to help.
1. Are you Facing Discrimination?Direct
Direct discrimination is the easiest form to detect. It is when a colleague or manager states, either to your face or in a job advert or written communication, you cannot do the job because of you gender, age, race, religion or disability.
Indirect
Indirect discrimination is a bit more subtle but just as damaging. If you are prevented from doing your job because the circumstances are made too difficult due to your gender, race, region, age or disability then you are facing indirect discrimination. Some people think they can get away with this and make excuses but it is just as serious.
Harassment
You may be given the opportunity to do your job but if you feel victimised or uncomfortable because of the way colleagues or a manager are treating you then you are facing harassment. Making inappropriate comments or jokes can undermine your confidence and leave you dreading work.
2. Keeping a Record
If you feel that you are not being allowed equal opportunities then you need to do something about it. The first step is to keep a record of what has happened to use as evidence if your situation. Start keeping a log and noting down each time something is said or done to infringe your equal opportunities.
3. Talk to Perpetrator
Although it is certainly no excuse, it may be that somebody is discrimination against you through ignorance rather than intentionally. Try talking to them about your situation, explain what effect it is having on you, and see if they will stop. This can be a daunting step to take but if it works, will save a lot of heartache.
4. Take Further Action
If you have not been able to seek a resolution by talking about it then you will need to take your complaint further. Check your employee handbook or contract to find out the correct grievance procedure and follow it. You may want to seek the advice of a union representative who will be able to guide you through the process. If you cannot get the help you need within the company then there is always the option to take it to an employment tribunal.
It is never a pleasant experience to feel that your equal opportunities are being infringed but you must face up to the situation and take action. First, work out what kind of discrimination you are facing and keep a log of it. Try to approach the person but of that doesn't work then follow your company's grievance procedure or consider taking your case further and attending an employment tribunal.
You might also like...
Is it acceptable that a training provider charges extra to seek a qualification in the Welsh medium?
Jenny Wales
- 4-Aug-15 @ 9:59 AM