Questionnaires: Can You Recognise Ageism?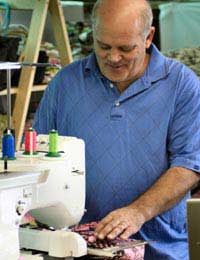 Ageism, or discrimination against an individual based on age, is a relatively new concept. Many people aren't even sure they understand the difference between ageism and treating someone in what they consider an age appropriate manner.
To help you reflect on your own ability to recognise age discrimination we have put together the following questionnaire. Answer each question honestly and then match your total number of "yes" answers to the explanations at the end.
Is it ageism when:
1. An older person is not hired because a younger person "needs the job more"?
2. A younger person is not allowed into a shop because of teen vandalism?
3. A son or daughter treats his or her ageing parents as if they were children?
4. Advertisements depict the ageing as slow, cranky, or uninterested in modern life?
5. "Young" (looking, acting, at heart) is used as a compliment to an older person?
6. A teen is denied a responsibility because "all teens are irresponsible"?
7. Someone tells an older person "It's so great you are still out and about!"
8. Older people are immediately assigned desk jobs when volunteering?
9. An older person is told "you're so cute" and it is meant as a compliment?
10. An older person is swayed into a medical decision because of his or her age?
11. A younger person is assumed to need someone to make decisions for him or her?
12. Anyone is believed to have particular likes or dislikes because of "your generation"?

Can You Recognise Ageism?
If you answered "yes" to between zero and four questions then you are not particularly able to recognise ageism. Sadly, age discrimination is all around us and happens whenever thoughts, actions, likes, dislikes or abilities are ascribed to individuals simply because of their age. You yourself may have been the victim of ageism if someone made a judgement about you simply because of how old you are. Spend the next week really thinking about how you act around people of different ages. Do you treat people differently because of age? Do you make assumptions about what they can do because of age? If the answers are yes, reflect on why you do this or even consider speaking to others about how they feel you treat them. The more you understand about your own behaviour the more likely you will be to cease any unintended discrimination based on age.
If you answered "yes" to between five and eight questions then you are sometimes able to recognise ageism. You may consider treating people differently due to age just good manners, after all treating all older people with respect is the right thing to do. This can easily tip over into unintended ageism, however, particularly if you ignore what individuals want or need simply because you are too busy treating them the way you think they should be treated. The same holds true for younger people. Make a point of treating everyone in your life as individuals rather than as an extension of an age-related stereotype. This is the only way to show true respect for everyone, no matter their ages.
If you answered "yes" to nine or more questions then you are good at recognise ageism when you see it - or engage in it. You likely understand that people of all ages have all kinds of interests, abilities and preferences, and you probably show this understanding in all of your personal relationships. Those around you may not be quite so enlightened, however. Make sure that when you see ageism occur around you that you confront it and use each situation as an opportunity to teach others about why their thoughts or actions were wrong. You needn't engage in strident confrontation each time, but remember that if you witness ageism from others and don't do anything about it then you are as much a part of the problem as they are.
You might also like...